NxtGen is a leader in the space of Datacenter and cloud-based services. We understand both the business of technology, and the technology of business. Our primary aim is to help businesses of different scale grow substantially by creating additional capacity from their existing infrastructure, while reducing complexity and cost significantly. Making a clear and purposeful departure from the Datacenter service industry as the world knows it, our business is purely driven by how we operate and help companies grow.
NxtGen has joined hands with Indian Express to honour District Magistrates from across the 688 districts in the country for innovations implemented by them in their areas, which had a positive impact on the welfare of the citizens and government efficiency.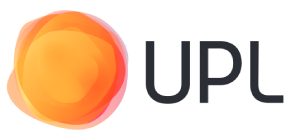 UPL Ltd. is a global provider of sustainable agriculture products and solutions, with annual revenue exceeding $6bn. We are a purpose-led company. Through OpenAg®, UPL is focused on accelerating progress for the food system. We are building a network that is reimagining sustainability, redefining the way an entire industry thinks and works – open to fresh ideas, innovation, and new answers as we strive towards our mission to make every single food product more sustainable. As one of the largest agriculture solutions companies worldwide, our robust portfolio consists of biologicals and traditional crop protection solutions with more than 14,000 registrations. We are present in more than 130 countries.

Religare Enterprises Limited (REL), a Core Investment Company (CIC) registered with Reserve Bank of India (RBI), is a diversified financial services company. REL offers an integrated suite of financial services through its underlying subsidiaries and operating entities, including loans to SMEs, Affordable Housing Finance, Health Insurance and Retail Broking. REL is listed on the BSE (formerly Bombay Stock Exchange) and National Stock Exchange (NSE) in India.
REL Subsidiaries service over 1.1 million clients from over 1,275 locations having presence in more than 400 cities in India. The health insurance business, CARE, is the 2nd largest stand-alone health insurer by market share. Religare Broking is among the fastest growing broking businesses.
Also in July 2021, REL shareholders approved Rs. 570 crore preferred issue of new equity shares in the company. The company also plans to grow in new strategic areas, such as Asset Reconstruction (ARC), Alternative Investment Funds, Insurance Broking, and Digital Wealth Management. The identified sectors have business synergies with REL's existing BFSI verticals, which could boost the business and financial performance of the Religare Group.

(Video message from Dr Rashmi Saluja, Executive Chairperson, Religare Enterprises Ltd.)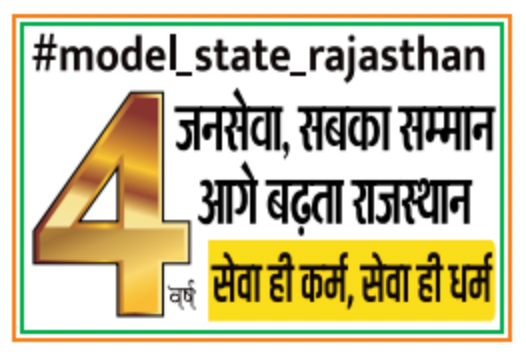 With its focus on people's welfare, the Government of Rajasthan has come up with many public welfare schemes that have become the topic of discussion across the country. The State Government has devised various schemes for all sections of society. The government launched the Mukhyamantri Chiranjeevi Swasthya Bima Yojana, giving health insurance of Rs 10 lakh to people of Rajasthan. The government bears the insurance premium of people of certain categories, while others can avail the health insurance by paying premium of Rs 850 per annum. Around 90% of families in Rajasthan have health insurance coverage because of this scheme, which is highest in the country. Apart from this, OPD, IPD, medicines, and tests are totally free in all government health facilities. One crore people in the state are being provided social security pensions that include pensions to elderly people, single women including widows/divorced, disabled, and palanhaar for children. The Rajasthan Government has launched many innovative schemes- Indira Gandhi Shehari Rojgar Yojana to provide 100 days employment to the needy families. The Indira Rasoi scheme, in which food is served for Rs 8. The Mahatma Gandhi English Medium Schools to ensure that even children of low-income families can study in English medium schools. Rajasthan government's public welfare schemes and policies have helped it earn the second position in the country regarding GDP growth. The state is also ahead in the Happiness Index. Rajasthan, which has grown by leaps & bounds in Information and Technology, is also far ahead in infrastructure.
REC Limited is a Maharatna CPSE under the Administrative control of Ministry of Power (MoP), GoI and is a leading Public Financial Institution which has been accorded highest credit ratings by CRISIL, ICRA and CARE India Ratings. Internationally, it holds long-term borrowing ratings of 'BBB' and 'Baa3' from Fitch and Moody's respectively, which are at par with the sovereign ratings for India. The company performs a major role in channelizing investments into the power sector and finances all segments of the power sector, i.e., Generation, Transmission, Distribution and Renewable Energy. It provides financial assistance to state electricity boards, state governments, central/state power utilities, independent power producers, rural electric cooperatives and private sector utilities. Recently, REC has also diversified into non-power infrastructure & logistics sector to cover areas such as airports, metro, railways, ports, bridges, etc. REC leverages its pan-India network of 22 regional offices for development and conduct of business.

ICFAI Group is a pioneer in the field of higher education for over 35 years. It has carved a niche for itself in delivering quality education through its innovative and in-depth knowledge programs to the students enabling them to match with the best in the global arena.
ICFAI Group is present across 16 states with 11 Universities, 9 Business Schools , 7 Tech Schools and 8 Law Schools . In all the programs offered across these units, the emphasis is on academic rigor and differentiated curriculum that bridges the industry – academia gap.
The ICFAI Group's culture of teaching and learning supports and fosters intellectual and personality development among its graduating students. The program as a whole is designed in a way that it makes the students DO and ACHIEVE and not just limit themselves to ivory tower thinking. At ICFAI, students inculcate research and analytical orientation due to its institutional strength and support for the research and development activities. Holistically, the student undergoes a transformative change. The Alumni of ICFAI are working in renowned companies' world-wide and collectively they contribute significantly to the growth story of India.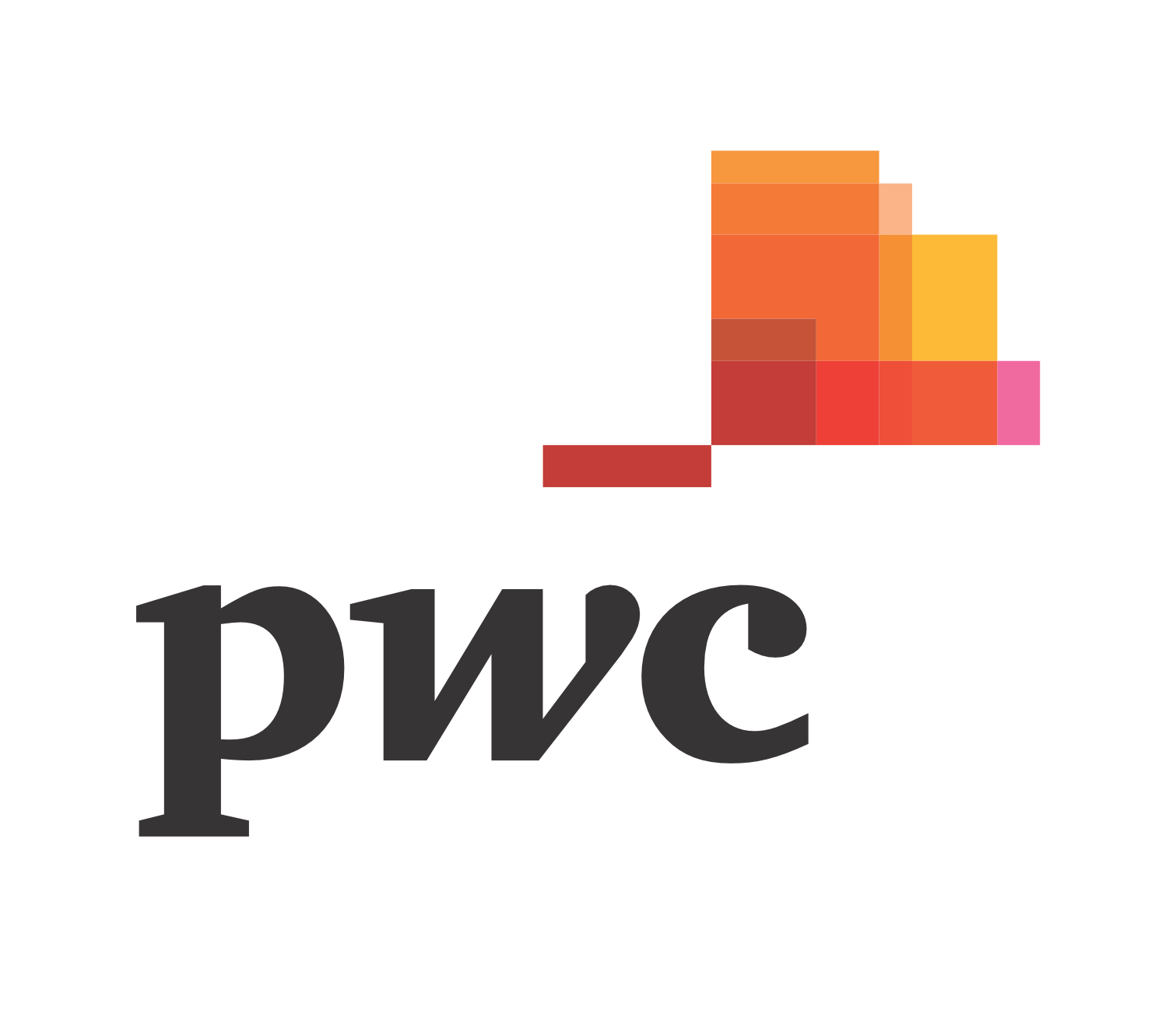 At PwC, our purpose is to build trust in society and solve important problems. We're a network of firms in 152 countries with over 327,000 people who are committed to delivering quality assurance, advisory and tax services. Find out more and tell us what matters to you by visiting us at www.pwc.com.
PwC refers to the PwC network and/or one or more of its member firms, each of which is a separate legal entity. Please see www.pwc.com/structure for further details.
Government and Public Sector
We leverage our domain and expertise in areas of Income tax, indirect tax, logistics, telecom, banking, health, education, public awareness campaigns, skill development, among others, to solve important problems faced by the society and governments. We work globally, at national and sub-national levels, with the government for multi-dimensional competencies – right from business process engineering, application development and assessment to security/enterprise risk assessment and cutting edge consulting in emerging technologies, such as Blockchain and IoT. Through our work, we address complex challenges and enable efficient governance that is infused with ingenuity and aided by technology.
We work closely with multilateral agencies (such as Asian Development Bank, United Nations Agencies, and the World Bank) on their technical assistance programmes for the government. Our experts actively work on programmes supported by bilateral development cooperation agencies such as Japan (JICA, JBIC), Germany (GIZ, KfW), United Kingdom (FCDO), and Swiss Development, among various others.
Our engagements in domestic resource management, public financial management, digital government, logistics, telecom, banking, health, education, skill development, urban development, trade and economics, among others, have paved the way for strategic change and enhancement of institutional capacity. We have embedded the environmental, social and governance (ESG) aspects in our initiatives while working towards the goal of sustainable and inclusive development. Every day, through the work we do, our government sector practitioners live the PwC purpose of building trust and solving important problems in the society.

M/S Vajiram & Ravi is a well-known and a popular coaching institute, preparing candidates for the Civil Services Examination at all the three levels – Preliminary Test, Main Examination and Personality Test. The Institute was founded in 1976. Since its inception, it has helped over 12,000 students to enter the Civil Services, including IAS, IFS, IPS and other Central Services. Every year some of our students have secured positions among the first ten successful candidates, including AIR 1,2,3,4,6,9 and 10 this year. Vajiram and Ravi have trained India's youth in not just securing the highest ranks but to use that knowledge to become top notch administrators. The institute teaches students in New Delhi and Chennai in classroom and online modes.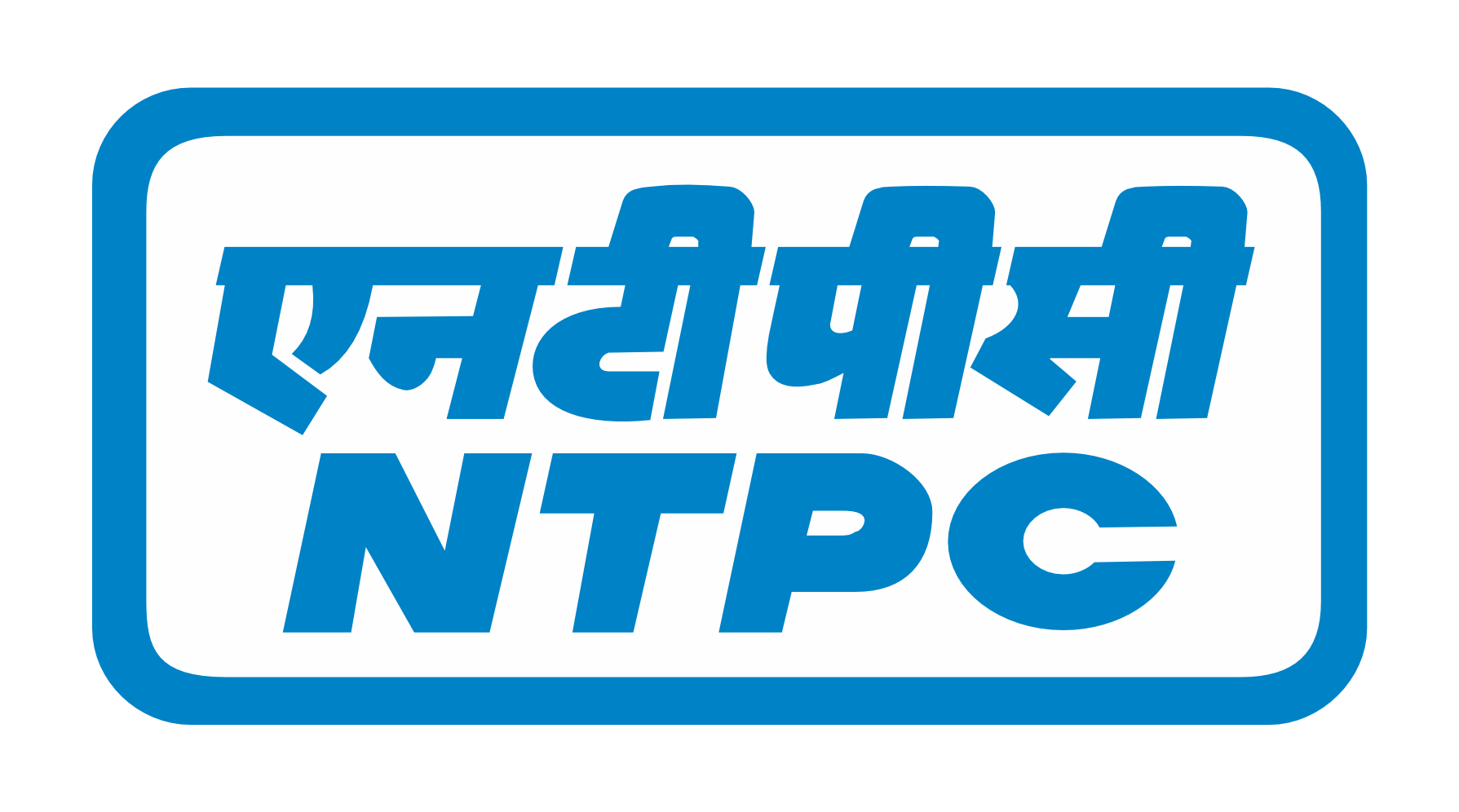 NTPC Limited is the largest power utility in the country with a total installed capacity of over 70GW having presence in the entire value chain of the power generation business and fast emerging as an 'Integrated Energy Company', powering India's growth story. NTPC contributes about 24% of total electricity in India with 17% share of the country's installed capacity. By 2032, NTPC is targeting non-fossil fuel-based capacity to make up nearly 50 per cent of the company's portfolio, which includes renewable energy capacity of 60 GW and total portfolio of130GW.
In terms of scale, efficiency, and energy generation from cleaner and greener sources, the company leads the Indian's energy transition sector. It has teamed with NITI Aayog for the Net Energy Zero effort.
Established in 1975, NTPC has lived up to its commitment of building sustainable ecosystems across its power stations spread in the country. NTPC is the first energy Major to declare its energy compact goals globally.
NTPC has been driven by innovation and agility to provide power in an economical, efficient and environment friendly manner.
Strengthening its core business, the company has branched out into areas of consultancy, power trading, training of power professionals, rural electrification, coal mining, e mobility and green hydrogen. The company features amongst the Best Employers and Great places to work for in the country.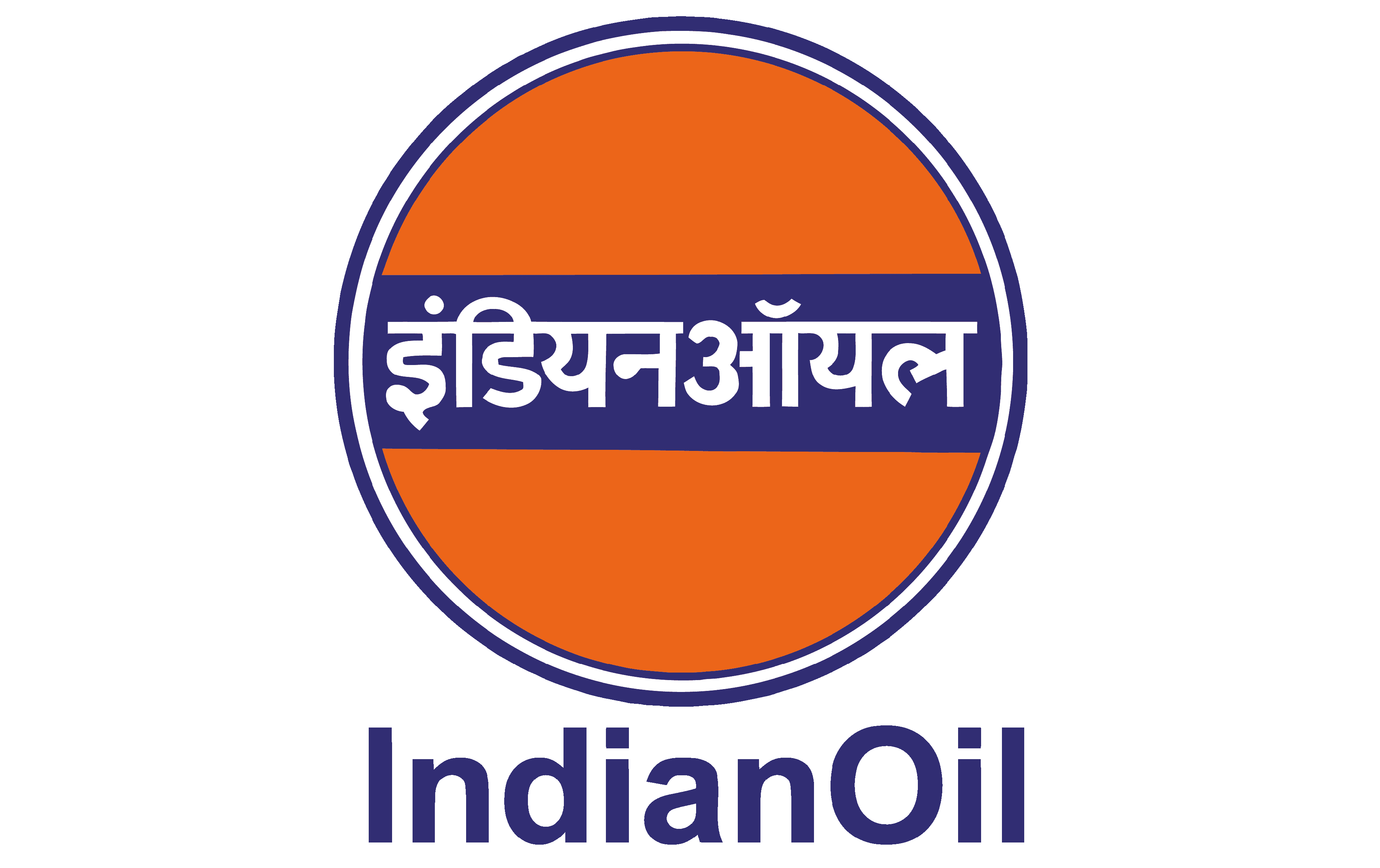 As a Brand with one of the largest customer interface in India, IndianOil reaches precious petroleum fuels to every nook and corner of the country through its network of over 58,000 plus customer touch-points, surmounting the challenges of tough terrain, climate and accessibility. The marketing network is bolstered by 70.05 MMTPA of Refining Capacity and more than 15,000 KM of cross-country pipelines. Moreover, IndianOil's R&D Centre at Faridabad, one of Asia's finest in downstream petroleum R&D, offers a competitive advantage to the Corporation through world-class technology and process solutions and innovative products. IndianOil R&D has also been instrumental in pioneering path-breaking research to leverage the potential of Hydrogen and other cleaner fuels for the sustainable progress of the nation.
One of India's most socially responsive brands, IndianOil, has successfully combined its corporate social responsibility agenda with its business offerings. The Corporation has been partnering with communities in which it operates by supporting numerous initiatives connected with health, family welfare, education, environment protection, potable water, sanitation, empowerment of women and other marginalised groups.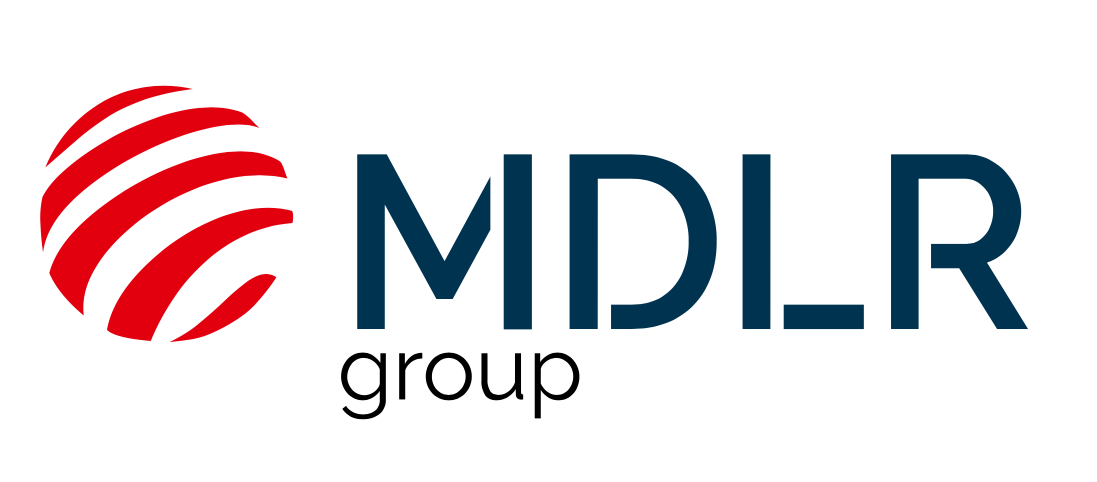 MDLR Group started in 1996, headed by Shri Gopal Kumar Goyal, Chairman was initially formed to explore & venture in to Real Estate opportunities in and around Gurgaon. Consistent and Consolidated growth and diversification since then has determined the financial and professional strength of the Group. The Group kicked-off with acquisition, accumulation of land assets and subsequently converting them in to business opportunities in a phased manner. The Group visualized the future trends of the Real Estate Industry and proceeded with caution to be marked as a leading player in Real Estate.
Apart from Real Estate, The Group with constant progress year after year since inception has also now created inroads into other industries under the diversification module set up through professional excellence. The Group after a very thoughtful exploration of the country's economy and business opportunities, diversified into Hospitality & Entertainment, Shopping Malls, News Channel and Education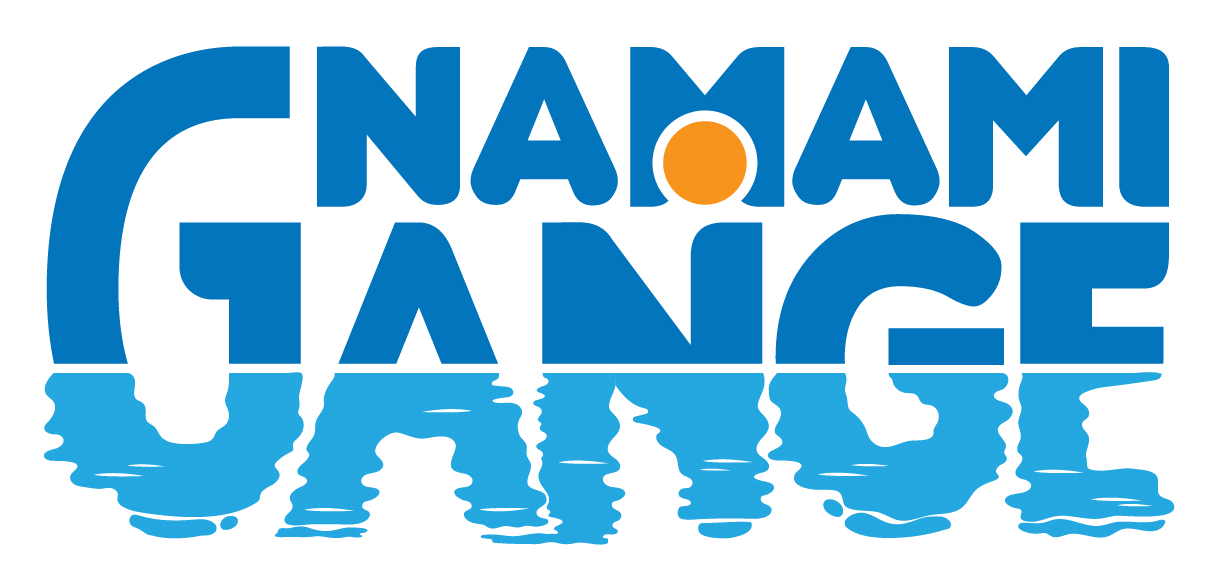 Namami Gange – The National Mission for Clean Ganga (NMCG) is an integrated conservation mission, approved by the Union Government of India. It was implemented by the National Council for Rejuvenation, Protection and Management of River Ganga, also commonly known as National Ganga Council. The key role of the Namami Gange Mission is to restore and rejuvenate Ganga and its tributaries, and bring focus on individual stakeholders concerning a sustainable ecosystem of the rivers.
Clean Ganga Mission propagates 5Rs i.e., Reducing Waste, Recycling Water, Reusing Water, Rejuvenating River, and Respecting Water. India's first scientific forestry program for afforestation and biodiversity conservation was launched by NMCG, which resulted in an increase in Gangetic Dolphins. To optimize the performance of STP units, the Namami Gange launched sewerage projects under Hybrid Annuity Mode. In December 2022, NMCG was recognized by the United Nations as one of the Top 10 World Restoration Flagships to revive biodiversity and ecology of the rivers.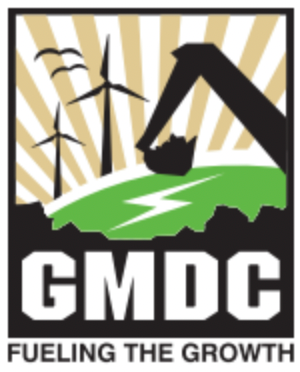 A Journey of Transformation that is Ushering Remarkable Growth
Gujarat Mineral Development Corporation Ltd. (GMDC) is one of India's leading mining and mineral processing companies. A zero-debt company, we're India's No.1 Merchant Seller and the No.2 Producer of Lignite. Ranked 486th among India's Fortune 500 companies, we also have a diversified portfolio of thermal and renewable power generation projects. In FY 2021-22, we performed exceedingly well, nearly doubling our total income to Rs.2,888 Crore and achieving the 2nd best results in our history.
As part of our future-proofing strategy, we are planning to foray into partnering with cement manufacturers and exploring new opportunities for utilisation of Cement Grade Limestone, developing our Copper assets, and mining, processing and refining Rare Earth Elements.
We fulfil our social responsibilities by aiding the development of the communities in the working and surrounding areas of our operations, through innovative partnerships and programs, strategic collaborations and stakeholder engagements.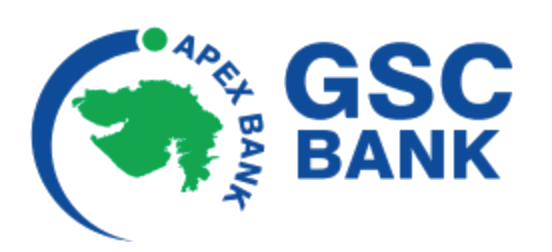 The Gujarat State Cooperative Bank is a Scheduled Apex Cooperative Bank (Registered under the Gujarat Cooperative Societies Act 1961) having requisite Banking License with Head Office located in Ahmedabad. As an Apex bank it serves the credit and financial needs of nearly 28 Lakhs farmers of 9402 PACS through the 18 District Central Cooperative Banks (DCCBs). GSCB is committed to rural and agriculture development through the vast network of short term cooperative credit structure spread throughout the State of Gujarat. GSCB stands for three tier structure, prosperity and cooperative principles. GSC Bank provides retail banking services to its customers through a network of 33 branches in Ahmedabad, Gandhinagar, Halvad & Gandhidham.
The GSC Bank offers modern robotic AutoVault 24*7 lockers as well as has Farmers' Hostel , large Auditorium and a AA class Currency Chest .
The DCCBs, PACS and its member farmers can flourish economically when they take up other business activities over and above agricultural activities. Other than training and arranging exposure visits of the PACS secretaries of different districts to the multi service / good working PACS, GSCB in co-ordination with NABARD provides financial incentives and extensive guidance to the CEOs and the officials of the DCCBs through training seminars with a view to encourage their affiliated PACS to function as Multi Service Societies (MSCs).
Wardwizard Innovations & Mobility Limited, an innovation-driven company with a current market capitalization of 1800 Cr, is sitting comfortably at the top of the food chain in the sunrise segment. It is also the country's 1st Electric Vehicle Manufacturer which got listed in BSE with the core business of EV Manufacturing. With a dedicated management team under the directions of Mr. Yatin Gupte, Wardwizard got no bounds when it comes to exploring the unexplored domains and acing it.