NxtGen is a leader in the space of Datacenter and cloud-based services. We understand both the business of technology, and the technology of business. Our primary aim is to help businesses of different scale grow substantially by creating additional capacity from their existing infrastructure, while reducing complexity and cost significantly. Making a clear and purposeful departure from the Datacenter service industry as the world knows it, our business is purely driven by how we operate and help companies grow.
NxtGen has joined hands with Indian Express to honour District Magistrates from across the 688 districts in the country for innovations implemented by them in their areas, which had a positive impact on the welfare of the citizens and government efficiency.
ICICI Bank Ltd (BSE: ICICIBANK, NSE: ICICIBANK and NYSE:IBN) is a leading private sector bank in India. The Bank's consolidated total assets stood at Rs.11,77,498 crore at December 31, 2018. ICICI Bank's subsidiaries include India's leading private sector insurance, asset management and securities brokerage companies, and among the country's largest private equity firms. It is present across 17 countries, including India.
Established in 1978, the Runwal Developers is one of Mumbai's premier real estate developers, operating in the residential, commercial and organized retail verticals. With a robust track record of 51 delivered projects, with about 20,000 families living happily, the Group has continuously striven to keep the customer as a focal point in the designing, planning and construction of all its projects.
Today, the Group's steadfast focus on quality has led it to become an industry leader and a market-driven construction company, renowned for trust and quality, along with on-time delivery.
ICFAI Group is present across 16 states with 11 ICFAI Universities, 9 ICFAI Business Schools , 7 ICFAI Tech Schools and 6 ICFAI Law Schools. In all the programs offered across these units, the emphasis is on academic rigor and differentiated curriculum that bridges the industry – academia gap.
Detox India Pvt. Ltd. Has facilities across Gujarat for the management, treatment and disposal of industrial hazardous waste in a safe and scientific manner through incineration, solidification, stabilization and landfilling.
DIPL has established a unique ZLD CETP at GIDC Ankleshwar for treatment of concentrated wastewater generated from pharmaceutical, dyes and intermediate, pesticides etc industries and recycles 65% of the water back to process. All the projects of DIPL are aligned to it's vision of sustainable development and environmental conservation.
Namami Gange, an umbrella initiative being executed by NMGC, is designed to include a sustainable approach based upon scientific studies for abatement of major pollution hotspots along the stretch of 97 towns and 4465 villages on the Ganga stem, as well as the entire river basin. Results of this initiative can be seen at the ongoing Prayagraj Kumbh. 276 projects have so far been sanctioned at a cost of Rs 27748.17 crores, out of which 82 projects have already been completed.

With a 33,000-plus work-force, extensive refining, distribution & marketing infrastructure and advanced R&D facilities, lndianOil plays a significant role in fuelling the socio-economic development of the country. With a mandate to ensure India's energy security and self-sufficiency in refining & marketing of petroleum products, lndianOil has in the past six decades provided energy access to millions of people across the length and breadth of the country through its ever-expanding network of over 47,800 customer touch-points.

National Aluminium Company Limited (NALCO), the Navratna CPSE under Ministry of Mines is one of the largest integrated Alumina – Aluminium complex in Asia. NALCO's presence encompasses entire value chain from bauxite mining, aluminium smelting, power generation to downstream products. Considered to be a turning point in the history of Indian Aluminium Industry, NALCO has not only addressed the need for self-sufficiency in Aluminium but also given the Country a technological edge in producing this strategic Metal. Among the top Net Foreign Exchange Earning Companies among CPSEs, the Company is the lowest cost producer of Alumina and Bauxite in the world.
NALCO is targeting to climb new heights of success by attaining sustainable growth in business through diversification, innovation and global competitive edge.

Wardwizard Solutions India Pvt. Ltd. is a Gujarat based enterprise incorporated on14th of March 2016 founded by Mr Yatin S Gupte ( CEO & Founder ).Having seen a very productive infancy, the company steps into its 3nd year of business is bustling with further ideas for environment friendly technology and consumer health oriented products. The company is continuously working towards introducing, redefining its range of Battery Operated Vehicles, Electronic products and gradually expanding the range.
Its goal is to make battery operated vehicles (BOVs) and consumer electronic lifestyle products available at an affordable range, maintaining utmost quality standards.
www.wardwizard.in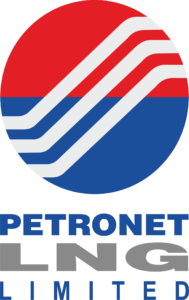 Petronet LNG Limited (PLL), promotedby 3 Global Fortune 500 Companies, was formed in 1998, as a JV by the GOI to import LNG and set up LNG terminals in the country.
PLLis having two LNG terminals viz. Dahej (Gujarat) and Kochi (Kerala) with the nameplate capacity of 17.5 MMTPA and 5 MMTPA respectively. At Kochi terminal services such as reload, gassing up & cooling down, bunkering is also being offered.
PLL is scouting opportunityto setting up of LNG Terminal in Sri Lanka & Bangladesh.
www.petronetlng.com